Sweat Test Possible in the First Days of Life
The Nanoduct Neonatal Sweat Analysis System simplifies the sweat test and for the first time makes possible reliable laboratory diagnosis of cystic fibrosis in the first days of life.
The compact and ergonomic Nanoduct updates the classic method of inducing sweat by pilocarpine iontophoresis, followed by continuous-flow analysis using the unique Nanoduct sensor cell. Results appear quickly on the display.

Download brochure to learn more...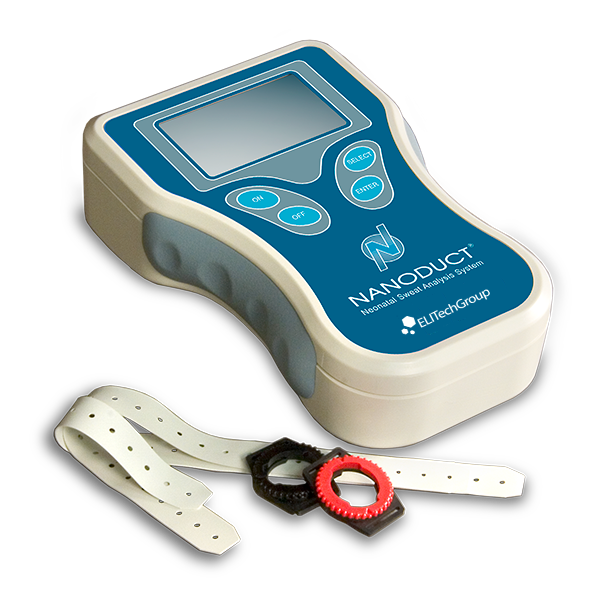 Advantages
Nanoduct® has sensitive and robust self-diagnostics for complete monitoring of all system functions and now includes computer and printer interface capability. To record more detailed information or to capture the results in a computer file, ELITechGroup's Nanoduct® Lab Report software for Windows® combines user-provided information with measurement results directly from the Nanoduct® to a printable and/or savable report.
Unique Nanoduct Sensor Cell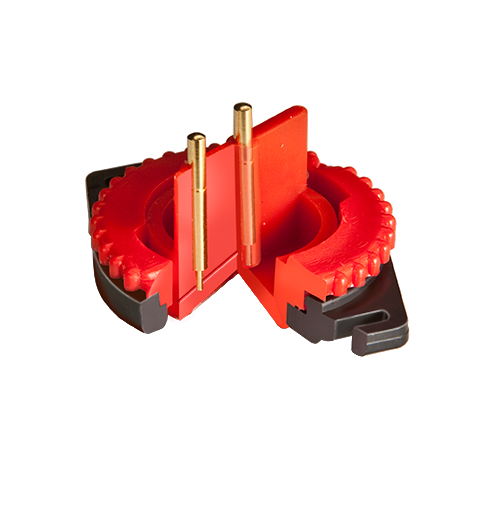 Benefits for your Laboratory
Device

Initial Sweating Rate Displayed Automatically
Requires Only 3 Microliters of Sweat!
Shorter Stimulation Time
Neonate-to-Adult Capability
Automatic Averaging of Conductivity
Compact Hand-Held Unit
Lab Report Software
More Information
Catalogue number: Model 1030
Weight: 0.5 kg / 1.2 lbs
Dimensions (Case): 13.5 in x 4 in x 10.5 in
Product availability may vary by country.
Downloads
---
Information Request
Want to learn more about our product, request a demonstration, get an official quote, or just get in touch with us at ELITechGroup?
Click Here >