Macroduct® Advanced is Sweat Testing at its Best
More than 5 million sweat tests have been performed with the existing Macroduct® Sweat Collection System. The Macroduct® Advanced is a result of 40+ years of ongoing innovation to further standardize pilocarpine iontophoresis and sweat collection.

Download brochure to learn more...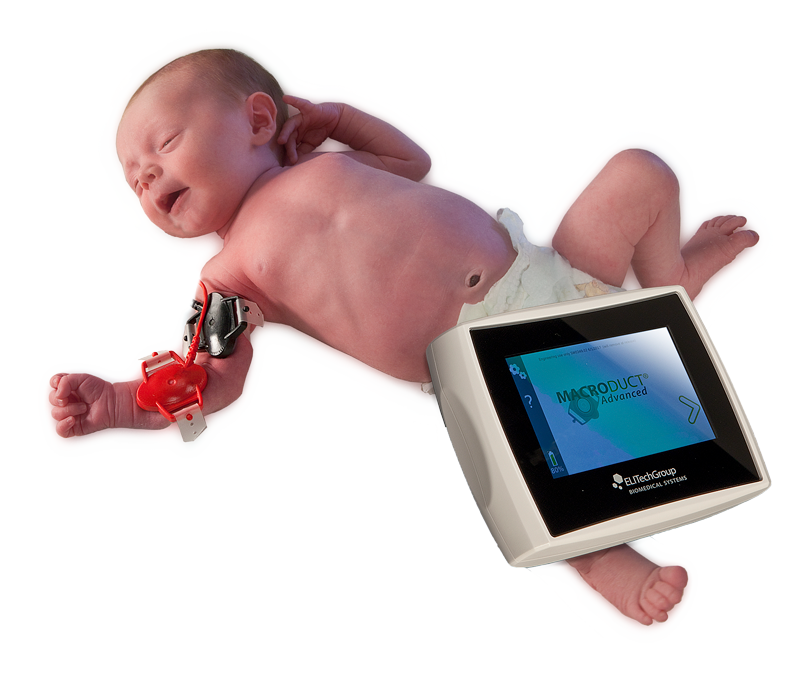 Advantages
The Macroduct Advanced sweat inducer incorporates a friendly, straightforward touch-screen user interface. It provides a step-by-step visual guide of all aspects of sweat induction and collection, further enhancing the standardization of the sweat test. This ensures proper procedures are followed. An integrated timer conveniently monitors the 30-minute collection time, and exportable test data helps verify correct performance of the tests.
Specially Designed Collector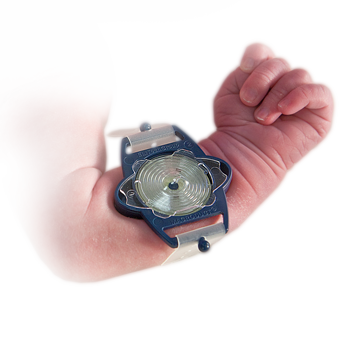 Benefits for your Laboratory
Device

Easy to use touch screen interface with built in step-by-step graphical instructions
Flexible data management options
Meets protocols and traceability requirements

Electrodes

Electrodes detect the absence of Pilogel discs and will not start iontophoresis without the discs

Sweat Collector

Elliptical shaped collector is a better fit for small arms
Minimum amount of sweat needed is 15 microliters in a 30-minute collection period
Two marks on each collector for checking the minimum volume of sweat required and determining the sweat rate

Adjustable and Disposable Straps

Easy to fit and disinfect for reuse
Watch a Demonstration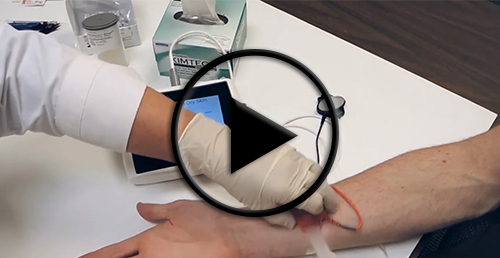 Specifications and Important Information
Catalogue number: Model 3710
Weight (Device and Case): 2.3 kg / 5.0 lbs
Dimensions (Case): 13.5 in x 4.5 in x 9.5 in
Downloads
Information Request
Want to learn more about our product, request a demonstration, get an official quote, or just get in touch with us at ELITechGroup?
Click Here >