NOW AVAILABLE AND CLEARED BY THE FDA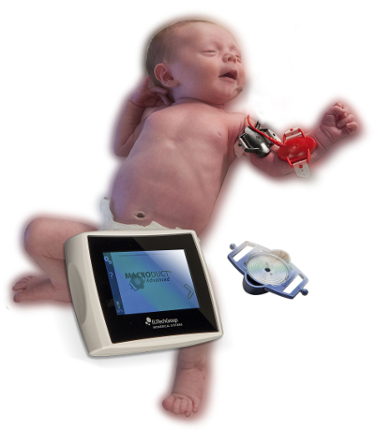 Macroduct® Advanced
Sweat Collection System
ELITechGroup Biomedical Systems (EBS), known for worldwide transformation and innovation of sweat testing with the Webster Sweat Inducer and Macroduct® Sweat Collection System, endorsed by the U.S. Cystic Fibrosis Foundation and other global CF associations, announces the release of the new FDA-cleared Macroduct® Advanced Sweat Collection System.
Features of the new Macroduct Advanced include a touch screen user interface with built in step-by-step graphical instructions that further standardize pilocarpine iontophoresis and sweat collection for optimum results. READ MORE...
The Perfect Companion
ChloroChek® Chloridometer®
The Chlorochek is the only FDA cleared chloridometer for sweat testing. It is also the perfect companion to the Macroduct Advanced. With its intuitive touch-screen interface, it leads the operator through the entire process, measuring chloride levels in sweat samples in less than 20 seconds. READ MORE...